Newsletters 91 to 100

This page contains Newsletters 91 to the 100.
Links to other Newsletters:
---
CCPC Member's photos in Montane catalogue and Descent magazine.
2010 Meets List
Morocco Trip: February 2010 Ascent of Jebil Toubkal. Alison Brentnall.
Lloyds Spar Mine trip report. Ralph Johnson.
Changes to plans and club news.
Trip Report: Seathwaite Wad Mine, Borrowdale. Alan Brentnall.
Mallorca Trip: 21st to 28th March 2010. Gill Kelly.
---
DCA/BCA SRT Workshop for Club Training Officers.
---
A "shout" to Middleton Mine.
Club Gear
Grotte de la Grande Dore
Scrambling in the Canadian Rockies
---
Summer 2009 CCPC Newsletter 97
Mostly what we did on our holidays this time, but there is a bit of caving too.
China April 2009 - Big Snowy Mountain
Stream Passage Pot
Mallorca. What Could Possibly Go Wrong?
The Tongariro Crossing. New Zealand
Mount Huntington - Alaska - Harvard Route
All in a Days Work
Meets
---
A final visit to Holme Bank Chert Mine
Trip Report. Hungerhill Swallet
Bat Conservation Trip
Incident on Saturday 24th Jan 2009. Alls well that ends well.
---
Mallorca - espeleologia con cerveza - Visit to Mallorca
Garden Path Inspection.
OUR DCRO
Dabbling in Stoney Middleton Dale: 2nd December 2008
---
Out and About. Recent CCPC activities
The trip that almost never was!! Alps visit.
Six easy days in the Alps.
Yet another exploit in the Alps.
Report from Natalie on her Operation Raleigh trip to Borneo.
Morocco
Forthcoming Attractions.
---
Mike Scott Obituary
Cows Tails
Owlett Hole Mine
Projects
SRT Rescue Course
Useful Translations
Calendar
---
50 Years and Going Strong Newsletter 92
Fiftieth Celebration
Alps 2007
Ireby Fell- Bubble Route
Child Protection and CCPC
Tryfan and the Glyders, 25th March 2007
It Shouldn't Happen To An OAP!
---
50th Anniversary event.
Minera Mine.
Competition Time!
Now for a bit of history.
P8 Shout.
---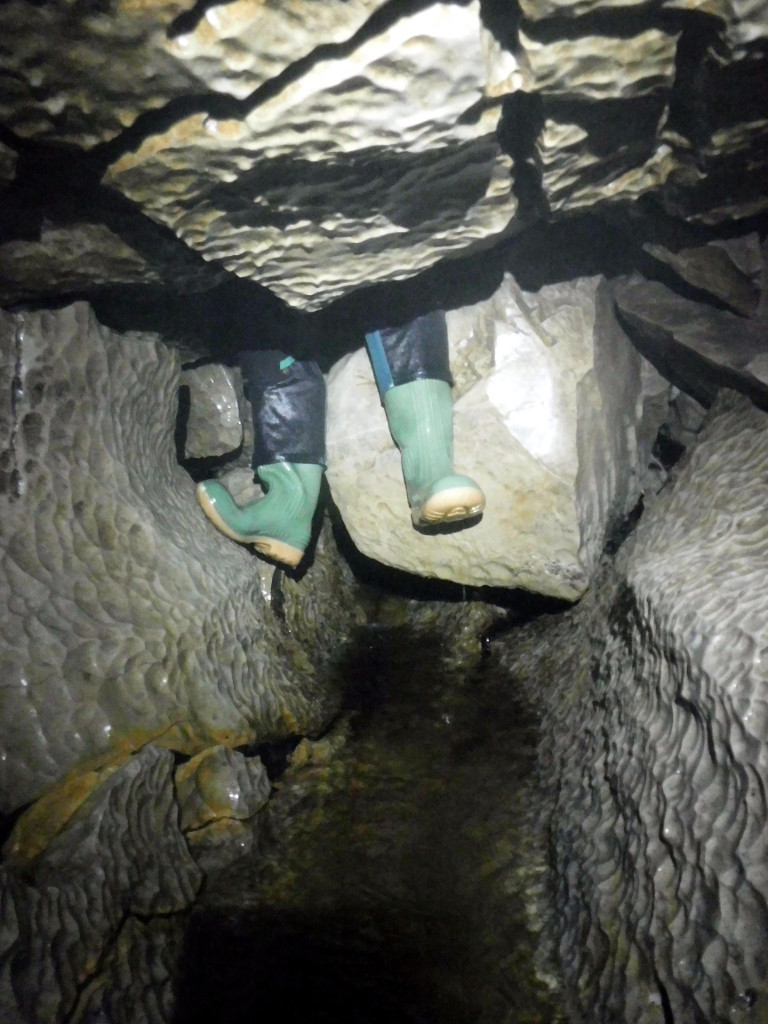 A pair of feet in Birks Fell Cave. Photo © Des Kelly 2019.