Newsletters 121 to 130
Links to other Newsletters:
---
February to March 2022. Newsletter 130.
Editorial.
Planned meets.
New Goyden Pot. Steve PA, with comments by Alan Brentnall.
Middle Engine Mine, Hassop Common. Gaz McShee.
Ogof O'r Herwheliwr (Poacher's Cave), Steve Knox.
DCRO Open Day, Jenny Drake.
January to March 2022. Newsletter 129.
Editorial
Planned Club Meets etc from January 2022 to March 2022.
Club History: Attempts to extend Giant's Hole Castleton, Derbyshire. 1957 - ?. Steve Knox.
Peak Cavern 18/12/21. Gaz McShee, Alan Brentnall and Jenny Drake.
Eyam Dale House Cave trip cancelled.
Christmas Walk. Roaches and Back Forest Staffordshire.
Moorfurlong Mine and Cavern. 2/1/22. Gaz McShee and CJ.
Fear of the Dark. Competition winning video from CJ.
Experiences of Light and Dark from 40 Years of Caving. Jenny Drake.
Editorial
Planned Meets
Following up the item in Newsletter No. 126: P8 (Jackpot), What's in a name ?
The Dam Busters – Leviathan Style (2011) – Alan Brentnall
In-situ Ropes - Alan Brentnall
Peak Cavern, Castleton, Derbyshire. Des Kelly
Mines around Hassop, Derbyshire. Gaz Mcshee
More exploration of the Mines around Hassop, Derbyshire. Gaz Mcshee
Waterways Swallet: Annual Car Park work session. Steve Pearson-Adams
Water Icicle Close Cavern, Monyash, Derbyshire. Gaz McShee, Alan Brentnall, Jenny Drake
Raven Mine, Lathkill Dale, Derbyshire. Gaz Mcshee
Minera Mine, near Wrexham, North Wales. Des Kelly
Concerning Water Icicle Close Cavern & Raven Mine (Discussion at the 6th December Meeting) Nigel Cooper
Editorial
Planned Club Meets
DCRO Assisting Historic England at Eldon Hole
Ogof Agen Allwedd
Giant's Hole
King Pot Valley Entrance
Ogof Dydd Byraf
The Staffordshire Roaches
Bagshawe Cavern
Turbary Pot
Peak Cavern
Lancaster Hole
James Hall Over Engine Mine
Editorial
Club Meets from January to June
DCRO Training Session. Rigging and Hauling. Jenny Drake
A Bit of Detective Work. Jenny Drake
Unsung Heros. CCPC Rigging Guide. Steve Knox
Hillocks Mine and Hoptonwood. Gaz McShee
Manchester Hole to Goyden Pot. Steve PA
Snake Mine Hoptonwood. Jenny Drake
Odin Mine. Jenny Drake
Eldon Hole. Jenny Drake
P8. Trip report and feature names. Steve Knox
Pippikin Pot. Nicola Wellings
Coming Soon to a Saturday or Sunday near you (we hope !)
December 2020 Newsletter 125. The Vaccination Issue!
Club Meets from September to Christmas 2020
DCRO
James Hall Over Engine Mine trip report
5th and 6th December 2020. Knotlow, Jug Holes, Bull Pot of the Witches and Oxlow Cavern trips.
13th December 2020. Snelsow Swallet and Convenience Cave trip reports.
Peper Inn Sink. A possible dig?
Devonshire Cavern and Clatterway Levels. Rigging Guide visit.
19th December 2020. Masson Mine end of year trip.
Editorial
Club Meets Since March 2020
Derbyshire Cave Rescue Organisation
7th June 2020 – Knotlow and Surrounding Mines, Monyash, Derbyshire. Nicola Welling
A Plea for Help from Alan Brentnall
Kings Mine, Matlock, Derbyshire – Tuesday, 21 st July 2020. Gaz McShee
24th October 2020 – Hagg Gill Pot, Langstrothdale, Yorkshire. Steve Pearson-Adams and Adrian Pedley
28th October 2020 - Clearing the P8 car park. Steve Pearson-Adams
Derbyshire Cave Rescue Organisation Fund Raising Calendar. Jenny Drake
Old Photographs from Mark Lovatt
Happy Christmas!
Editorial
Sandstone Caves of Bickerton. Steve Knox
Ganister Mine on Congleton Edge. Gaz McShee, Nigel Cooper.
A Visit to a Very Local Mine 12th June 1974. Ralph Johnson. There is more information about whetstone mines in this area in Mining History Bulletin 3-3 Whetsone Mining at Gillow Heath, near Biddulph, Staffordshire, published in 1967.
Club Meets during December 2019, February & March 2020.
Day Shaft to Youds' level. 22/12/19. Nigel Cooper.
Christmas Social. Walk in the Manifold Valley.
Flower Pot to Merlin's Mine. 5/12/20. Rob Nevitt.
Solo Caving. A Cautionary Tale. Alan Brentnall.
DCRO Training. 6/1/20.
Minera Mine. North Wales. Grand Turk to White Vein Traverse. 18/1/20.
Peak Cavern. Victoria Aven. 2/2/20. Jenny Drake.
Giant's Hole. 15/2/20. Steve Peason-Adams.
Rowter Hole New Extensions and P8. 29/2/20. Jenny Drake.
Crewe Climbing & Potholing Club - a little history. Steve Knox
Don't Forget:
Keep in Touch
Coming Soon to a Saturday, or Sunday near you - nothing for a while!
Club Meets etc during September, October, November and December.
King Pot, Yorkshire. 28th September. Jenny Drake.
DCRO Training 1st October.
DCRO Training. Knotlow Mine. 24th July.
Giant's Hole and Carleswark Cavern 13th October. Gaz McShee, Sonia MacKenzie and Ruth Rabinowitz.
Cwmorthin Slate Mine 26th October. Photos by Des Kelly.
DCRO Training 4th November. Casualty care scenarios.
Snelslow Swallet 7th to 9th November. DCA project. Alan Brentnall.
Poacher's Cave and Water Icicle Close Cave.
DCRO Training Alderley Edge Copper Mines. 24th November.
Waterways Swallet car park clean up. 30th November. Alan Brentnall.
Axe Hole 30th November. Gaz McShee.
Coming Soon!
---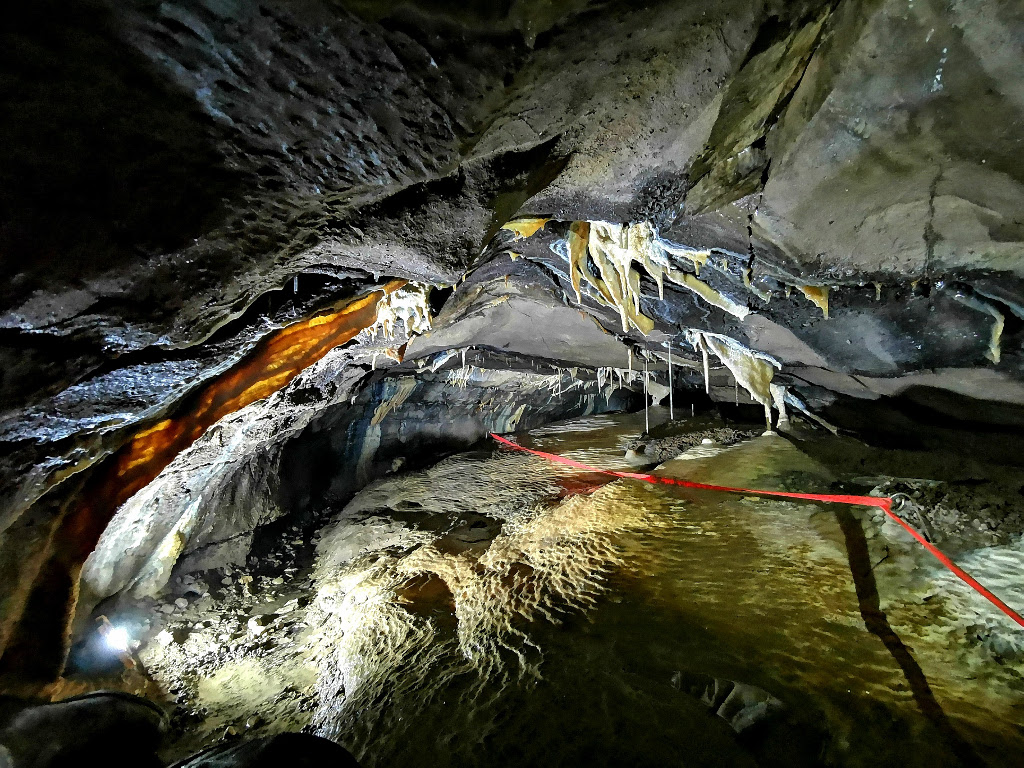 Convenience Cave. Photo © Gaz McShee 2020.