Latest Newsletters
Links to other Newsletters:
---
Marguerite Johnson 1945 - 2022.
Planned Meets and DCRO.
Wednesday, 6th April 2022: Knotlow Mine, Derbyshire. Gaz McShee.
Saturday 9th April 2022: Yordas Cave, Kingsdale, Yorkshire. Steve Pearson-Adams.
Friday 15th April 2022: Water Icicle Close Cavern. Gaz McShee.
Alan Brentnall responded with much more first-hand information about WICC.
A quick question for the experts.
Friday 22nd April 2022: Dale Mine, Manifold Valley, Staffordshire. Gaz McShee.
Sunday 24th April 2022: West Mine, Alderley Edge, Cheshire. Gaz McShee.
Jenny Drake responded.
Editorial.
Planned Meets and DCRO.
Reminiscing over Owl Hole and Dowel Dale Side Pot. Alan Brentnall and Mark Lovatt.
Knotlow Mine. Jenny Drake
SRT Training at Whitehall Centre. Gaz McShee.
SRT Foot Loop Optimised for One, or Two Feet. Jenny Drake.
Peak Cavern. Gaz McShee.
More about Peak Cavern. Alan Brentnall
Owl Hole Update from Roy Rodgers.
Editorial.
Planned meets.
9th February 2022. Owl Hole, Upper Dove, Derbyshire. SK 07106830.Gaz Mcshee
Crewe Climbing and Potholing Club: 13th February 2022. Giants Hole, Castleton, Derbyshire. Gaz Mcshee, Jack Lingwood.
Helmets and Lights: Steve Knox –searching for advice.
13th February 2022. A Welsh Excursion! Facebook link.
27th February 2022. Ashford Black Marble Mine & Holme Bank Chert Mine, Bakewell. Gaz McShee
---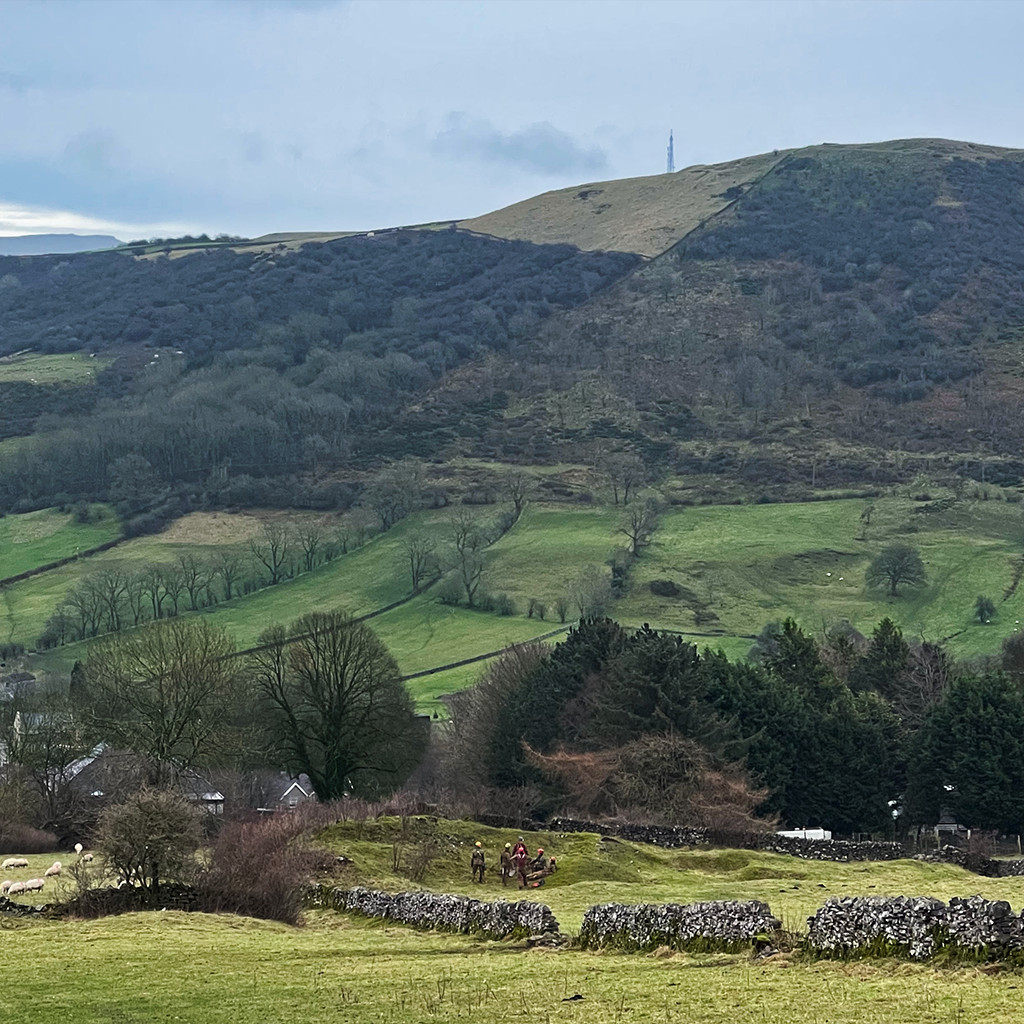 Moorfurlong Cave and Mine. Photo © CJ 2022.