Calf Holes and Birkwith Cave.15/9/18

The meets list said Ibbeth Peril, however the weather was not looking kind for this trip. Mark K had been up the previous day and taken some video of the amount of water going over the waterfall beside the entrance to Ibbeth Peril 1. We reviewed this over breakfast at Inglesport, but decided to travel over to Dentdale and take a look anyway. Viewing the volume of water ourselves decided it and we resolved to go to Calf Holes instead. Driving from Dentdale to Ribblesdale we met a convoy of Minis travelling in the other direction. There were many walkers out that day doing the Three Peaks.
We all descended Calf Holes, through to its exit at Browgill Cave. Some of us made the reverse trip and others walked back over the surface. After that, most of us then went on to Birkwith Cave, climbing the cascades to the upstream sump. Both caves were rather sporting with the amount of water around.
Post caving drinks were at the Golden Lion in Horton.
Jenny
---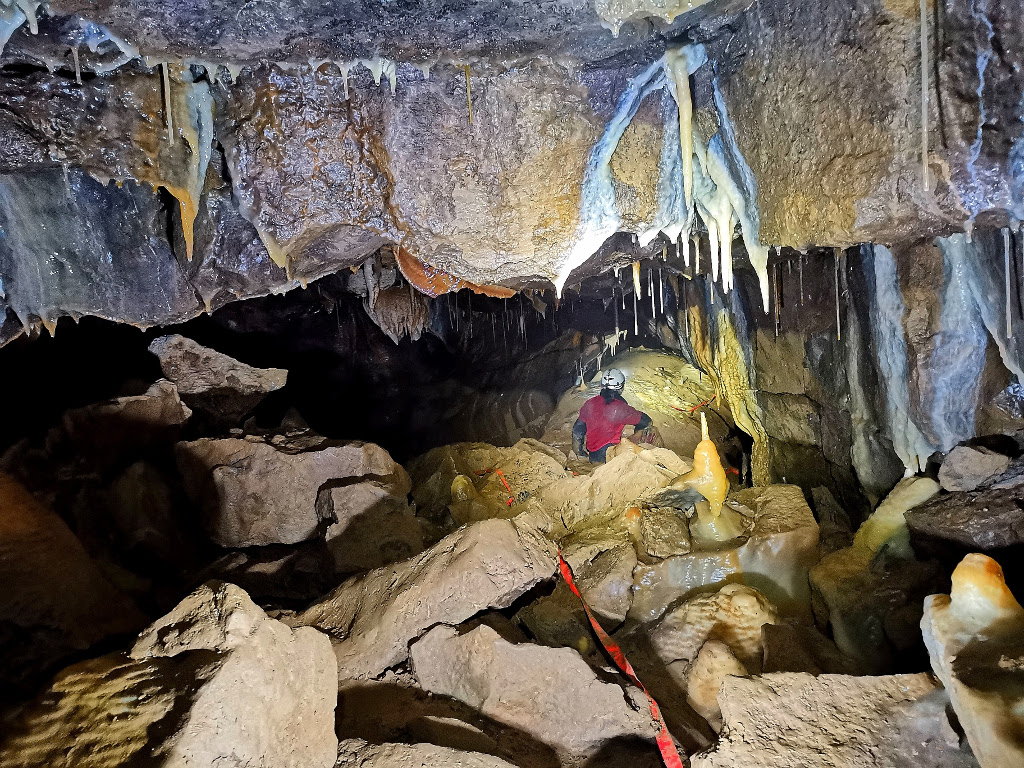 Convenience Cave. Photo © Gaz McShee 2020.