News

All the latest news from the club this year, including older news that is no longer news, but could perhaps be better described as olds. Previous years can be found from the links below.
---
Rigging Guide Update
Now we can get underground again, there is a long list of rigging guide entries to check. This update replaces the written descriptions for Lay-by Pot and Carlswark Cavern in Stoney Middleton Dale with proper drawn topos. Rope lengths have been checked. A longer rope is now given for Eyam Dale Shaft to allow a back up to a tree. This pitch is often used by novices, so this gives some extra protection at the top. The most up to date rigging guide version is now 13.4.
April 2021. Manchester Hole - Goyden Pot Trip
Our first post-lockdown 3 disorganised trip was to the Manchester Hole - Goyden Pot system in Nidderdale, Yorkshire. A fine time was had and a full report will doubtless appear in the next newsletter.
Another Day another Rigging Guide Update
DCA have been updating the names of some mine features to their historical ones, rather than the names given by their more modern explorers. This has affected Youds' Level, which has returned to the name Ringing Rake Sough and Day shaft, which returns to being Deep Shaft. As a result, the Youds' Level topo has been renamed to Deep Shaft. Both names are shown on the description and topo. The rigging guide version is now 13.3.
Rigging Guide Update
The rigging guide has been updated. We have added a topo for The Dungeon in Bagshawe Cavern. Other pitches in Bagshawe will follow, but this is the most often descended. The DCA access links for some of the caves were broken, so the links on the site and the QR codes on the topos have been corrected. All caves now use peakdistrictcaving.info links, rather than a mix of these and DCA Cave Registry links. Since many topos have new QR codes, the opportunity has been taken to renumbered the pages to take account of the two new topos since the last renumbering. The Level 7 / Hope Shaft topo is now called Middleton Dale Mine - Level 7 / Hope Shaft to match the naming in CotPD. Various minor corrections. A printed guide will need printing again to bring it up to date. The guide is now at version 13.2.
29th March 2021. Lock Down 3 becomes Ajar Down
With the lifting of some restrictions, caving is now possible again for most of us. There are limitations, but we will be able to get underground. 😃
On the last day of lock down, the web wrangler placed some 360 degree panoramic pictures on the Mountains gallery page from a number of climbs and treks the club has done over the years.
Web Site Speed Up
Lock Down 3 means no caving. The web wrangler has been using the enforced time to modify the web site to use webp images, as well as jpeg and png formats. For browsers that support webp, which is most modern ones, users should see shorter download and faster loading times for pages with lots of pictures. Older browsers will still work, but won't see the speed improvement.
17th January 2021. Newsletter 125 Published
A new Newsletter has been been delivered by our editor. Read what we have been up to in the brief gaps between lock downs.
4th January 2021. Lock Down 3
Lock Down 3 in England means that the trips we had planned are canceled while it is in effect.
---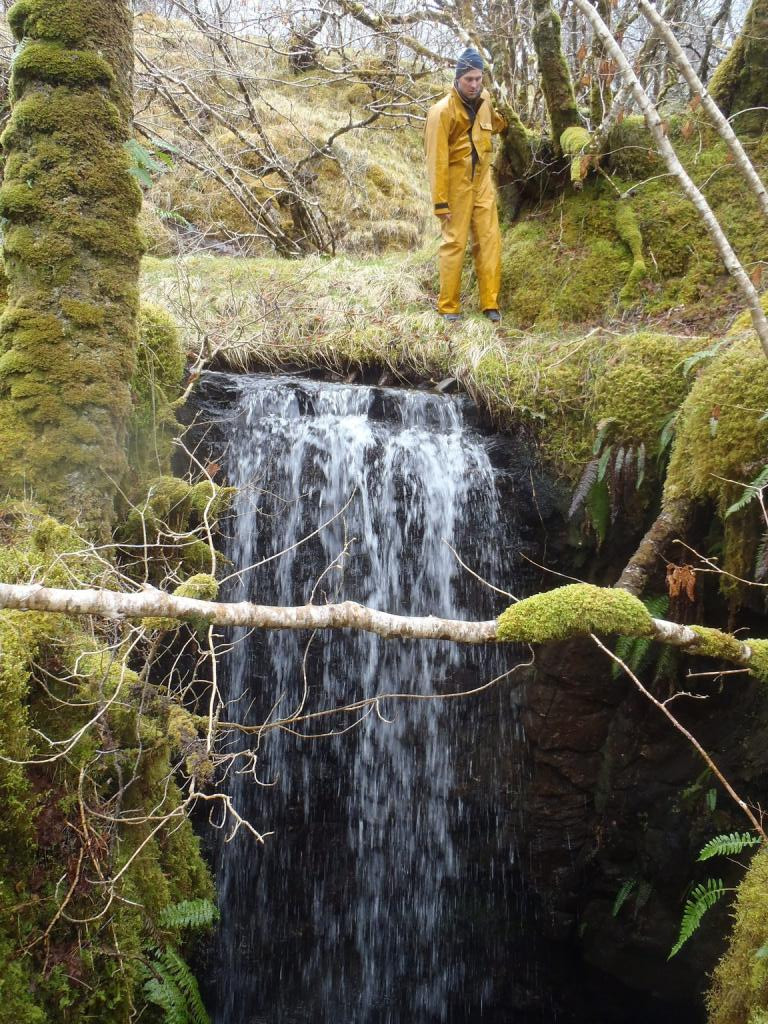 The entrance of Uamh a Bruthaich Chais Fhada in Appin, Scotland. Photo © Jenny Drake 2013.