News

All the latest news from the club, including older news that is no longer news, but could perhaps be better described as olds.
---
Dales Weekend
Ade organised a weekend in the Dales, staying at a YRC hut. This included a trip down Ireby Fell, as well as walking and climbing. Here is a brief report from Ruth.
Thanks everyone for making this weekend so much (totally exhausting) fun. You all epitomise the nature of CCPC and constantly confirm that you are the best club there is full of the nicest people. The walk was around the most stunning scenery; the climbing was fun (so proud of those who were new to it!) And Ireby didn't disappoint - beautiful and varied. Special thanks to Ade for organising; Steve for cooking and Alan, Mark and Adam for patiently accompanying me out of the cave. See you all in 2 weeks!!

Ruth/ Morticia
Speedwell Film
Just in case you don't use Farcebook, Andy & Antonia Freem have made a very interesting film about the innards of Speedwell Cavern.
You'll see a few familiar faces, including some Crewe members.
SRT Self Rescue Training April 2019
Dukes Barn in Beeley Derbyshire proved an excellent indoor venue for the SRT rescue day which Mark had arranged through Daryl Godfrey of Aclimbatize. The day started with an introduction of who was who, what individuals were hoping to get out of the training, their caving history and any "near misses or mishaps experienced in the caving environment.
We then had a scrutiny session of personal SRT kit, condition of SRT kit, setup, suitable knots to use, mallions versus krabs,fine tuning kit for maximum proficiency.
All ready to go then, first session up prusik then change to abseil, passing a knot in both directions. This was followed by a blind fold session whilst up prusiking, abseiling, traversing and exiting from a pitch head (certainly focuses the mind and very useful) should you ever be left, quite literally, in the dark while mid rope.
The group then moved onto assisting fatigued caver up a pitch by hauling one to one using spare rope (carried in the safety bag?) Setting 2 and 3 to one systems for hauling as well as counter balance. Mini and micro traction devices were also employed in some of the set ups and how to release them when weighted. Daryl could not stress enough how important it was that whichever the set up option they all need to be reversible. Counter balance was also included in this session.
To finish the day Daryl set up sacrifice ropes to practice "snatch and grab" rescue, abseiling on a second rope to the caver in need, securing them to you using their cow tails clipped into your d ring mallion ( ensuring short cows tail is taking their weight) then cutting their rope.You can then abseil to safety with them attached to you if all has gone to plan. Safe to say this was for all the most exciting session of the day.
Grace, Nicola, Clare, Des, Pete, Mark and Steve spent a great day at Dukes Barn, gaining insight into some very useful and valuable techniques delivered in a balanced and well structured way under Daryl's expert eye. All that's left to say, on behalf of those who attended, is a very big thanks to you Mark for arranging such a brilliant day!
Steve P.A.
Meregill 30-3-19
A murky and misty morning in the Dales was the setting for the club trip into Meregill Hole. Seven club members negotiated some tricky traverses and pitches to reach the bottom. A great trip was had by all and also welcoming Steve PA back after his recent operation. All followed by the obligatory trip to the local after for a liquid refreshment ....and chips
Here are some pics from the trip.
Des
Peak Cavern 2-3-19
A great trip into Peak last weekend by 6 members, Grace has some good photos of the trip up Block Hall , through the White River series and exiting down via Ventilator. We were joined and passed along the way by Ade and 2 companions who came through on a pull through trip from JH. A tiring but thoroughly enjoyable trip, followed by a quick gargle in the local.
The new web site now has an RSS feed, giving you the latest additions and updates. Put this link in your RSS reader.
Nickergrove Mine. 17th February 2019
Lots of club members underground in Cucklet Delph, near Stoney Middleton on a very mild and pleasant day. We explored most of Nickergrove Mine, then did a Hope Shaft to Level 7 through trip.
The New Web Site Has Gone Live
Keyboards have been pounded. Ones and zeros have been wrangled and chivied in to place. The new club web site has gone live. We hope you enjoy it.
Read about our first organised trip of 2019. Oxlow Cavern in the Peak District.
---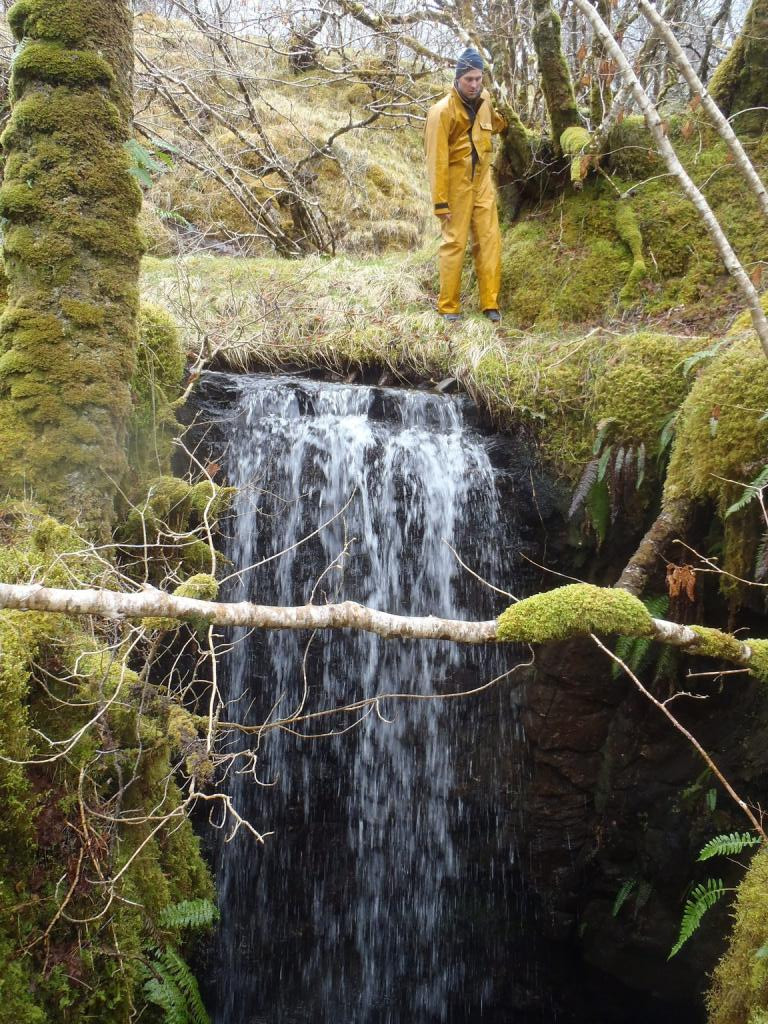 The entrance of Uamh a Bruthaich Chais Fhada in Appin, Scotland. Photo © Jenny Drake 2013.