News

All the latest news from the club this year, including older news that is no longer news, but could perhaps be better described as olds. Previous years can be found from the links below.
---
Flower Pot to Merlin's Mine. 5th January 2020
Our first official club trip of the year. A through trip from Flower Pot, via Carlswark Cavern, to Merlin's Mine in Stoney Middleton. Tight in places and very sporting. A report from Rob Nevitt:
Six members turned out for this one, Ade, Alan, Dan, Jenny, Steve PA and myself. Alan decided not to do the though trip but offered to put the ladder in Merlin's for our route out and meet us underground at some point. As we found out later after not seeing him rocks had fallen on his hand and shoulder changing his plans. Our route though wasn't as dramatic, but all the tight squeezes, twists and turns made for a good days caving with some of us getting stuck or going the wrong way at some point. We finally emerged looking like chocolate soldiers! Ade tried cleaning up in a grated channel at the side of the road to our amusement. After changing we had a well deserved beer at the Miners Arms in Eyam.

Rob
---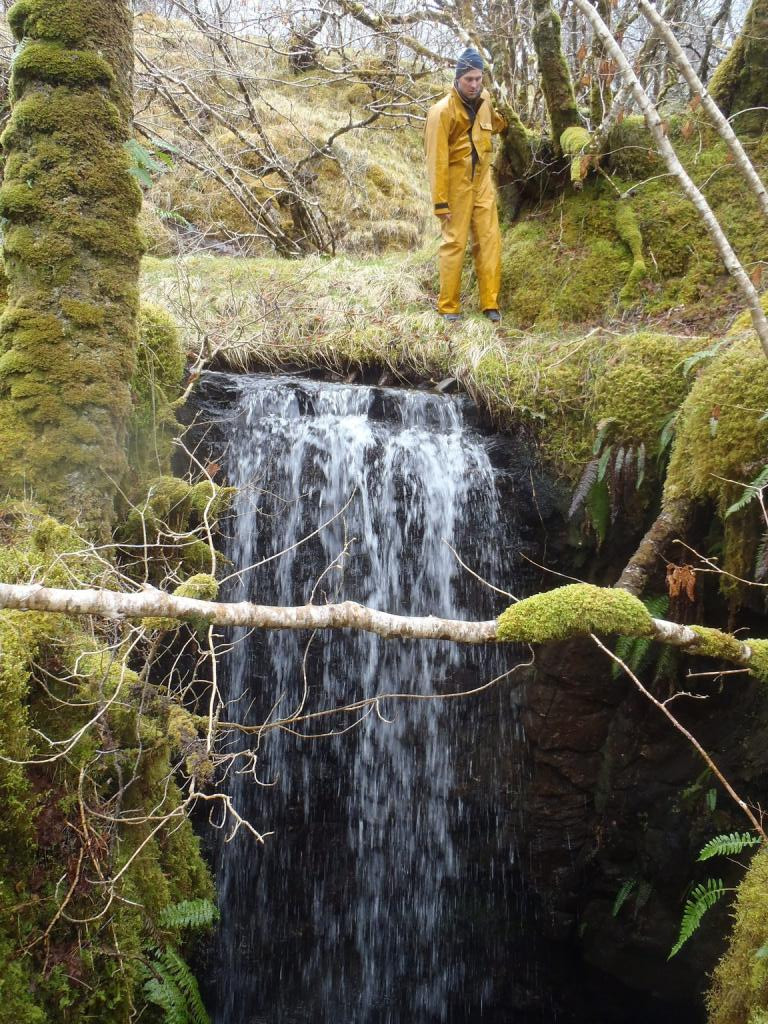 The entrance of Uamh a Bruthaich Chais Fhada in Appin, Scotland. Photo © Jenny Drake 2013.