Club Projects

CCPC members often have various cave and mine projects going on.
---
Waterways Swallet Car Park
In November 2018, Derbyshire Caving Association asked if CreweCPC would garden the car park for Waterways Swallet. We did this a few years back, but vegetation needs regular attention. Several club members cleared the greenery with a variety of gardening implements. Some of the group finished off with a well earned, relaxing trip down the cave.
We returned in November 2019 to clear the summers vegetation and make the car park ready for the next years cave visitors. COVID restrictions prevented a visit in 2020, but we were back in 2021 to clear two years of growth.
---
Wharf Climbing Shaft
September 2018. This entrance in to the Wharf/Hillocks/Knotlow system was reopened by CCPC members towards the end of the 20th century. Recently there was a collapse reported and Crewe members repaired and reinforced the support at the base of the ginging.
---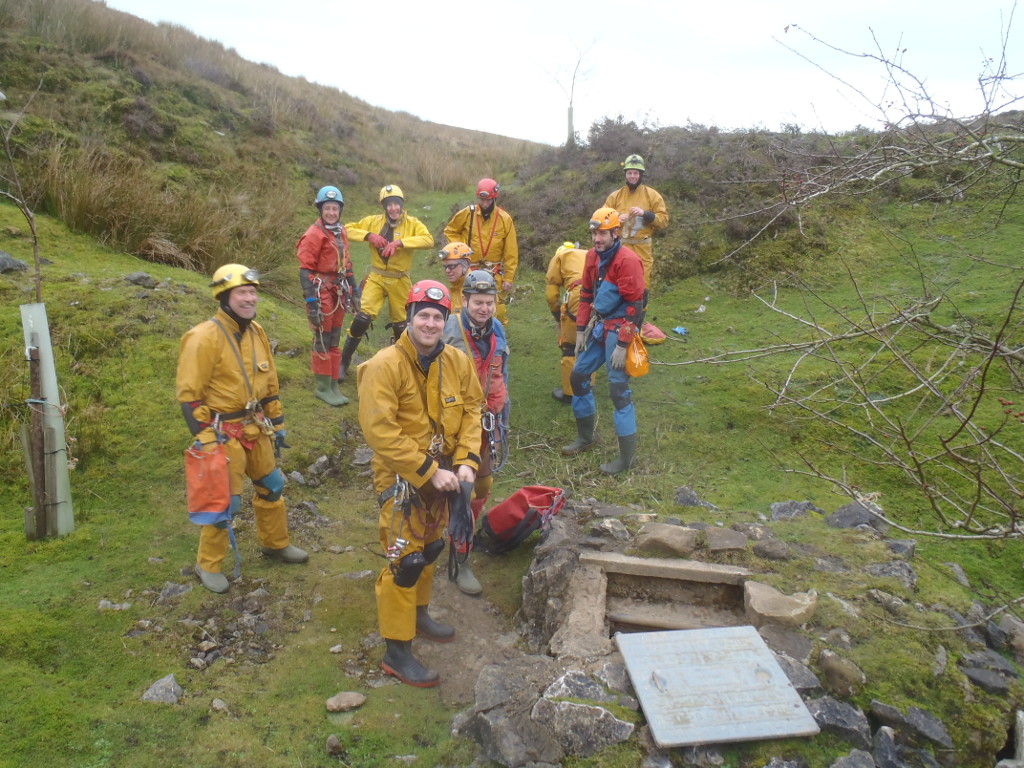 CCPC members prepare to descend Notts 2. Photo © Jenny Drake 2013.