Newsletters

The club publishes a newsletter about four times a year, or however often club members can be persuaded by the editor to write enough content. Past newsletters can be downloaded from the links below. If there is no link to follow, then the newsletter has not been uploaded to the site yet. We are aiming to make every newsletter available all the way back to the first, but we need to finish the index and scan in the paper versions from the previous century, so this will take some time. Please be patient.
This page contains Newsletters from issue 121 on.
Links to other Newsletters:
---
Editorial
Sandstone Caves of Bickerton. Steve Knox
Ganister Mine on Congleton Edge. Gaz McShee, Nigel Cooper.
A Visit to a Very Local Mine 12th June 1974. Ralph Johnson. There is more information about whetstone mines in this area in Mining History Bulletin 3-3 Whetsone Mining at Gillow Heath, near Biddulph, Staffordshire, published in 1967.
Club Meets during December 2019, February & March 2020.
Day Shaft to Youds' level. 22/12/19. Nigel Cooper.
Christmas Social. Walk in the Manifold Valley.
Flower Pot to Merlin's Mine. 5/12/20. Rob Nevitt.
Solo Caving. A Cautionary Tale. Alan Brentnall.
DCRO Training. 6/1/20.
Minera Mine. North Wales. Grand Turk to White Vein Traverse. 18/1/20.
Peak Cavern. Victoria Aven. 2/2/20. Jenny Drake.
Giant's Hole. 15/2/20. Steve Peason-Adams.
Rowter Hole New Extensions and P8. 29/2/20. Jenny Drake.
Crewe Climbing & Potholing Club - a little history. Steve Knox
Don't Forget:
Keep in Touch
Coming Soon to a Saturday, or Sunday near you - nothing for a while!
Club Meets etc during September, October, November and December.
King Pot, Yorkshire. 28th September. Jenny Drake.
DCRO Training 1st October.
DCRO Training. Knotlow Mine. 24th July.
Giant's Hole and Carleswark Cavern 13th October. Gaz McShee, Sonia MacKenzie and Ruth Rabinowitz.
Cwmorthin Slate Mine 26th October. Photos by Des Kelly.
DCRO Training 4th November. Casualty care scenarios.
Snelslow Swallet 7th to 9th November. DCA project. Alan Brentnall.
Poacher's Cave and Water Icicle Close Cave.
DCRO Training Alderley Edge Copper Mines. 24th November.
Waterways Swallet car park clean up. 30th November. Alan Brentnall.
Axe Hole 30th November. Gaz McShee.
Coming Soon!
---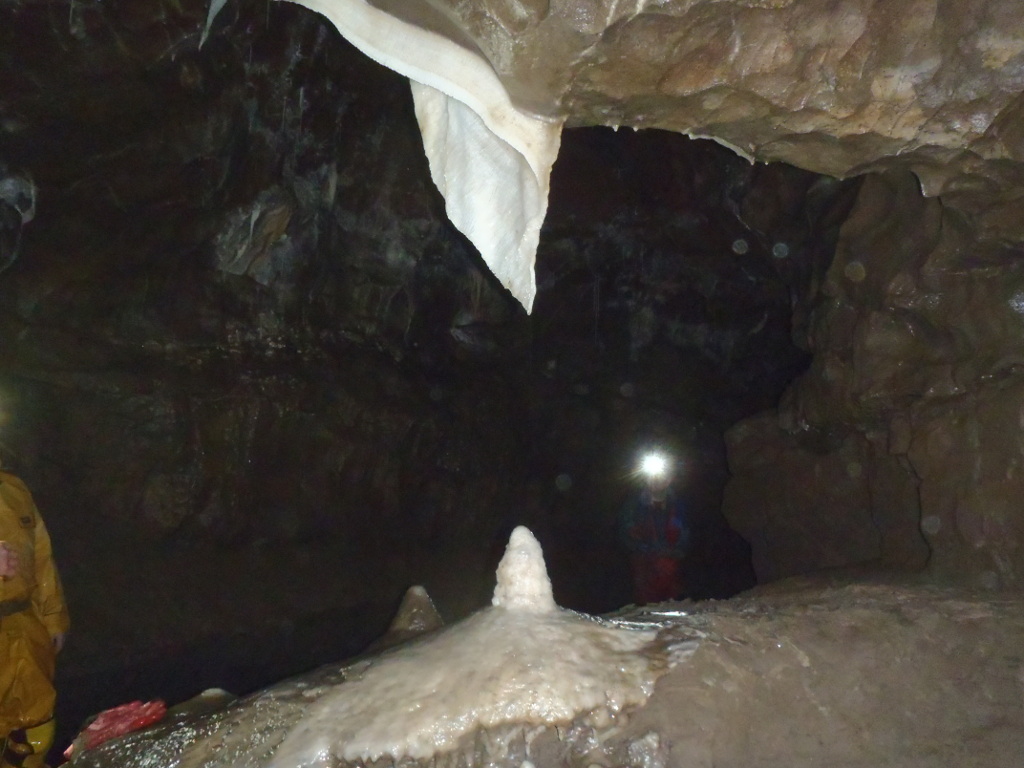 Formations in Notts 2. Photo © Jenny Drake 2013.