Croesor Rhosydd Slate Mines Trip 12-5-18

Saturday 12th May the club ran a successful trip doing the traverse between Croesor and Rhosydd slate mines in North Wales. We walked over to the Croesor entrance, then did the traverse, including abseils, zip lines, tyrolean traverses and a boat trip to cross the various flooded chambers. Ten members underground were met by Heather at the Rhosydd Adit 9 end. Successful route finding underground was not matched by our route finding skills on the surface!
---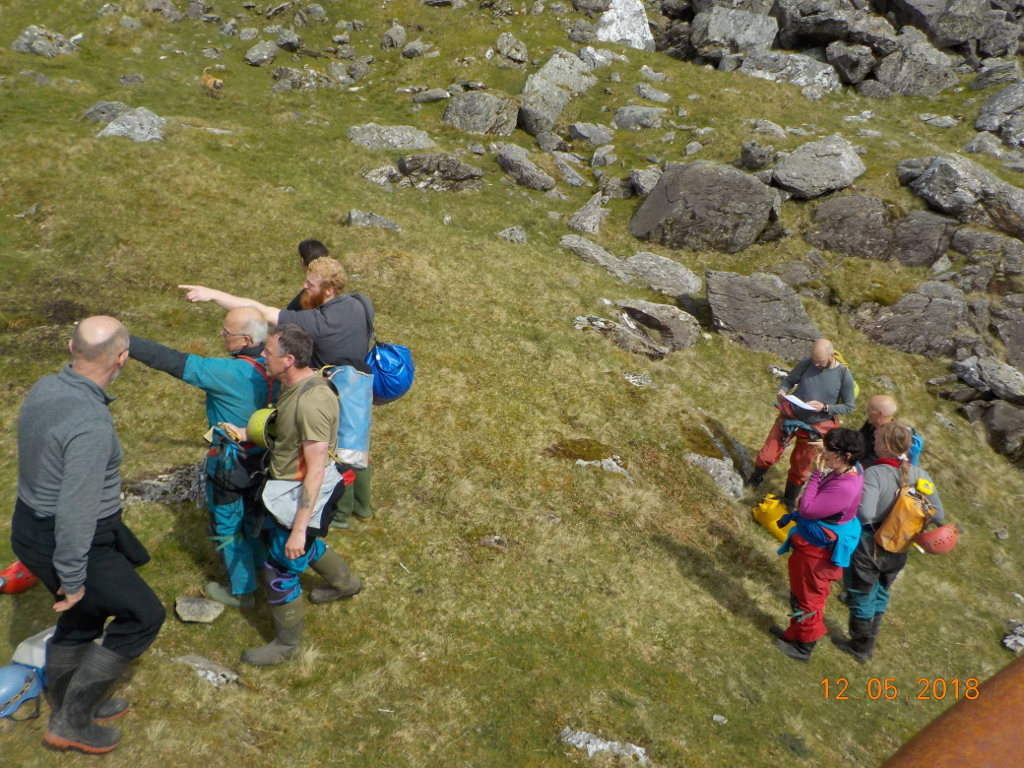 Surface navigation to Croesor Mine about to go very wrong! Photo © Grace Chu 2018.