Eldon Hole. 15-4-18

A trip report from Rob Nevitt.
As per usual a good outing into Eldon Hole with 8 club members attending, consisting of Des, Clare, Mark K, John G, Steve PA, Dan, Neil and myself. Two routes were rigged, South Gully and East Wall with Neil rigging the wrong route to start with. All in a days fun. All members bottomed the cave, exploring the dig. I had a look at Millers Chamber and Damocles Rift. It's a bit daunting when you can`t see what the rope feeds through when you see use the pulley line. I was a lot happier after seeing the eye bolt! It was well worth the visit.It was good to see John Gillet proving age is just a number and still enjoying his caving. He`s an inspiration to us all. Hope I`m still caving when I am Johns age. Some of us had refreshments at the Wanted Inn afterwards to chill down after the days events. Cheers Rob
---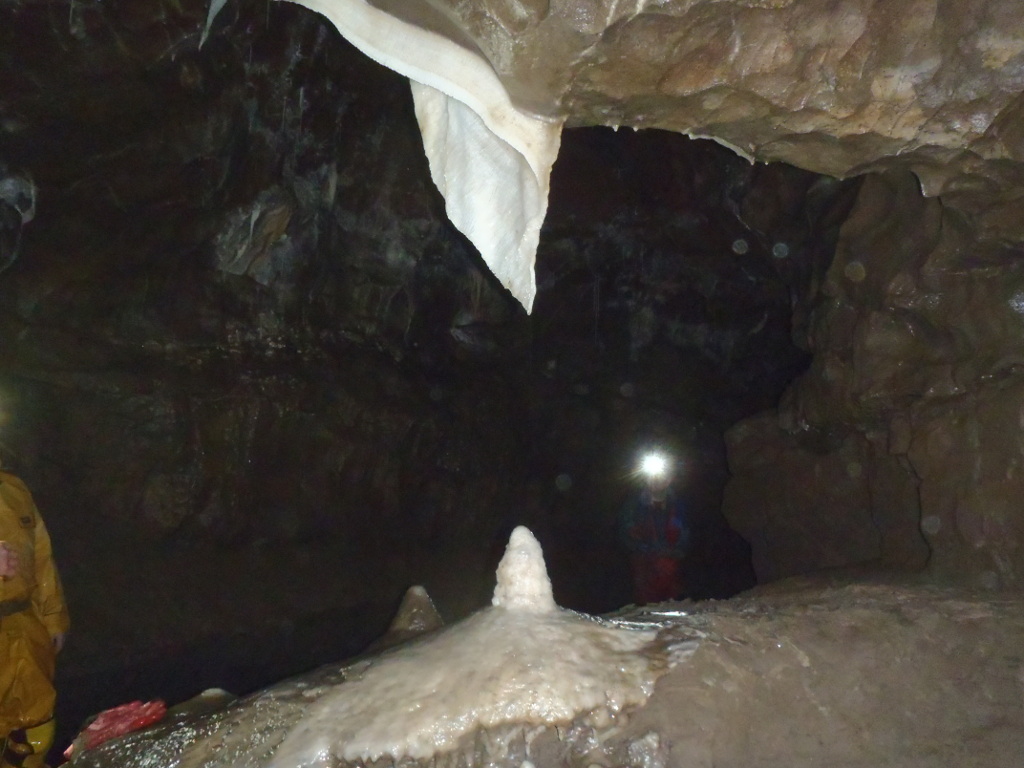 Formations in Notts 2. Photo © Jenny Drake 2013.