Peak Cavern Trip. 17/3/18

Two trips were run in to the Peak-Speedwell system. One to the White River Series, the other to the Peak Streamway and surrounding passages with two novice cavers.
Here are short trip reports from each.

A very enjoyable and demanding trip into Peak today to do the White River series via Block Hall & Ventilator. Neil decided he had to visit Heaven for possibly one last time while I thought I'd died and gone to Heaven 3 times already by then. 4 club club members completed the trip only to emerge into very snowy conditions and the possibility of being snowed in at TSG. 3 made it
home very slowly while one has had to bed down for the night at the TSG.
Here are the better pics.

Des Kelly

Dan and Ryan said they had a great time.I included a visit to Ink Sump then offered them a dip into the inviting Lake Sump which they attacked with gusto. Having visited far sump I diverted into the mud crawl(rope climb on left) which connects to squaws junction inlet which they really enjoyed. Looks like they can't wait for the next trip.

Steve PA
---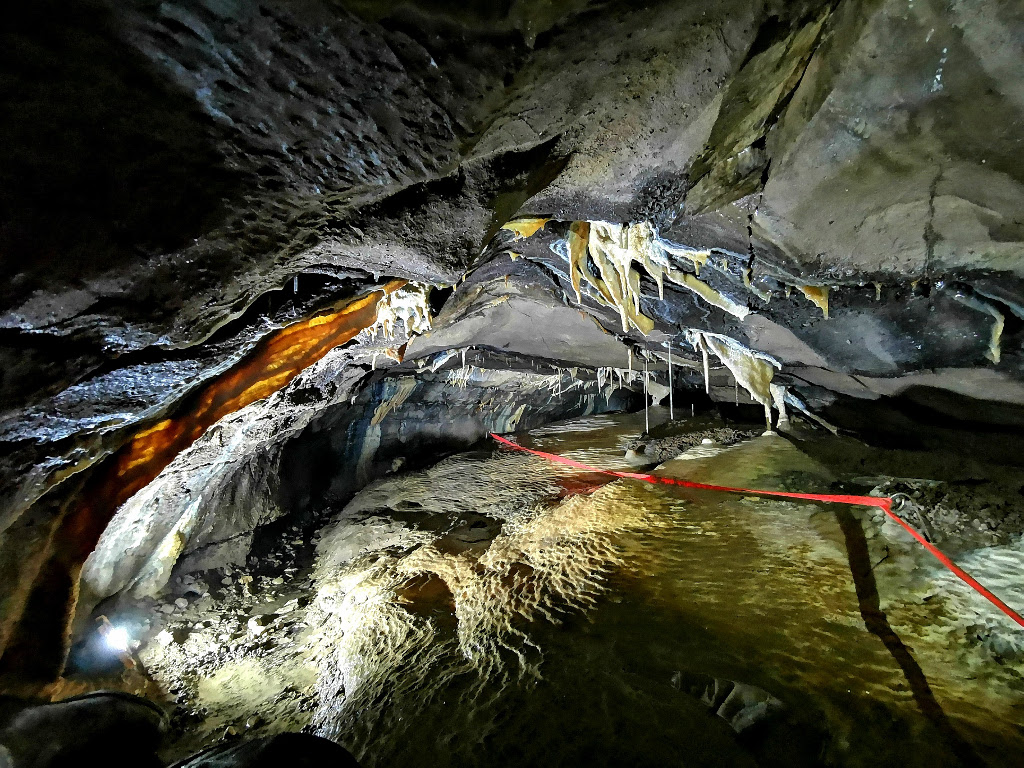 Formations in Convenience Cave. Photo © Gaz McShee 2020.